Interview with Jessie Ash
Today we talk with transgender author Jessie Ash. She pens many gender-change stories in her own naughty smile!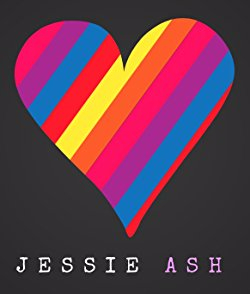 You are stranded on a desert island, what three books do you have with you?
Hmmm…tough one. I'm always writing so I don't get much of a chance to read, but if I did…
The Devil in the White City – Erik Larson
Alias vol. 1 (Brian Bendis at his best)
American Virgin Vol. 1 Steven T. Seagle/Becky Cloonan
You caught me…I'm a comic nerd.
Clowns, do you like them or find them the most terrifying thing ever imagined?
Clowns are more interesting if they're terrifying, no?
If you could have a dinner with any literary character, who would that be and why?
Holden Caulfield of The Catcher in the Rye fame only to see if he really is that neurotic crazy insane. But also just to see how an author who knows his craft is truly able to define such a flawed character so masterfully.
Favorite Disney animated move?
Does Roger Rabbit or Splash count?
What word do you hate reading in a sex scene?
Begins and ends with moist.
What was the first erotica you ever read?
Honestly, I got hooked on the stories from Fictionmania, Sapphire's Place and BigCloset.
Tails and Joe Bates saga are my absolute faves.
Why did you start writing erotica?
As far as the "when" goes, I started in 2012. I interned for an adult film studio. I wrote a bunch of script treatments that went nowhere. But I got a huge education on pacing and flow.
The "why" is kinda personal. When I do some self-gratifying, I tend to try and make up stories in my head. It helps with the arousal factor. And since I can't afford a therapist to talk out these warped fantasies, I figured writing them down might be cathartic and way cheaper. The fact that people read and even like them makes me feel good and that I'm not alone in my craziness.
What is your favorite erotic kink to write and why?
I like anything to do with mermaids—costume or a real tail. But I don't like 'em in an ocean. Toss these fin folks on a bed or a couch and I'm hooked. There's something so submissive yet dominating about when these mythical creatures are out of their element.
I also love shiny spandex leggings. To me, seeing a person that's so innocent and uptight, dressing up in tight wild spandex pants is such a turn on. It's almost like a window into their secret alter ego.
Not sure if either of these qualify as kinks. Kinda on the prude side I know.
How much of your real life experience is found in your books?
Just in how my characters react to things. I feel like the more human and natural you can make a person in a crazy sexual moment the more engaged and connected the reader might be. Oh, and most of my settings are urban 'cause I'm a city dweller.
What influences affect you most as an erotica author?
Peers. Just seeing how far this category has come in the last few years has boggled my mind. There are a lot of VERY talented writers out there. The owner of this blog is definitely one. Also, comic books—the current writing style has a lot of emotion, but is very compact. That's the way I like my dialogue to be.
What is the naughtiest thing you've ever written?
Hmmm…I'm working on a book now where the character is a bit of a wild one. A cop. His views on sex are way more carnal than I'm used to writing. I like it. A good exercise in helping me improve and venture out into new areas.
What characterizes your style of erotica?
Nerds dropped smack in the middle of a gender transformation lesbian romance. How's that for laser focused?
What was the greatest hurdle you found in writing?
Sex scenes. It's a constant balance of trying to make 'em seem real, but not so real that the reader tunes out. Damn you Hollywood!
What words of advice would you give any aspiring writer?
Don't be afraid of negative reviews. I have a one star troll who has targeted a lot of my books. He's not a fan, which is fine. But even with his one sentence biting comments there's a bit of truth—which hopefully I can learn from. So embrace the negativity, it will help you improve. Oh, and really know the erotic/romance category that you live in. A casual understanding, doesn't cut it these days.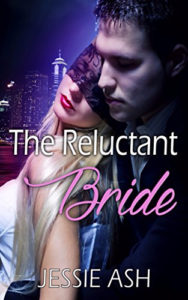 (A gender transformation lesbian romance) Would you dress up as a woman to save a relationship? That was the scenario Stevie faced in order to help his best friend. A situation he definitely wanted to avoid. But when it becomes impossible to say no, Stevie has to deal with the steamy consequences that could unravel what he was asked to do in the first place. It's a wild 'what if' tale, with an unexpected gender-bender twist.
Jessie Ash is an avid fan of erotic romance/gender transformation fiction. Her passion is taking ordinary characters and thrusting them into a world of steamy seduction as well as chatting it up with her readers. She's also a sick and twisted soul—just saying.






by








by