The World of Erasthay
Since 2012, I've been working on a Fantasy Erotic setting. D&D with sex. There are gods, demons, elves, orcs, mages, witches, knights, and more! All of it as seen through my perverse and naughty writing style.
For the last year, I've released short stories (The Triad and the Innocent Maidens, The Triad and the Gorgon's Seduction, The Triad and the Maiden's Passion, The Unicorn's Mate, and The Nubile Mermaid's Courtship) that take place in this world.
But I also have a five book series known as The Knight and the Acolyte. These are the longest erotica I've ever written. I'm working on getting covers (which is proving difficult) and then I want to get these released a month a part in 2018. I'm really excited to bring these stories to you. Below, are the maps I've created for the setting.
In the meantime, you can sign up for newsletter to keep up with my new releases.
And check out my Patreon page for opportunities to get free stories.
World Map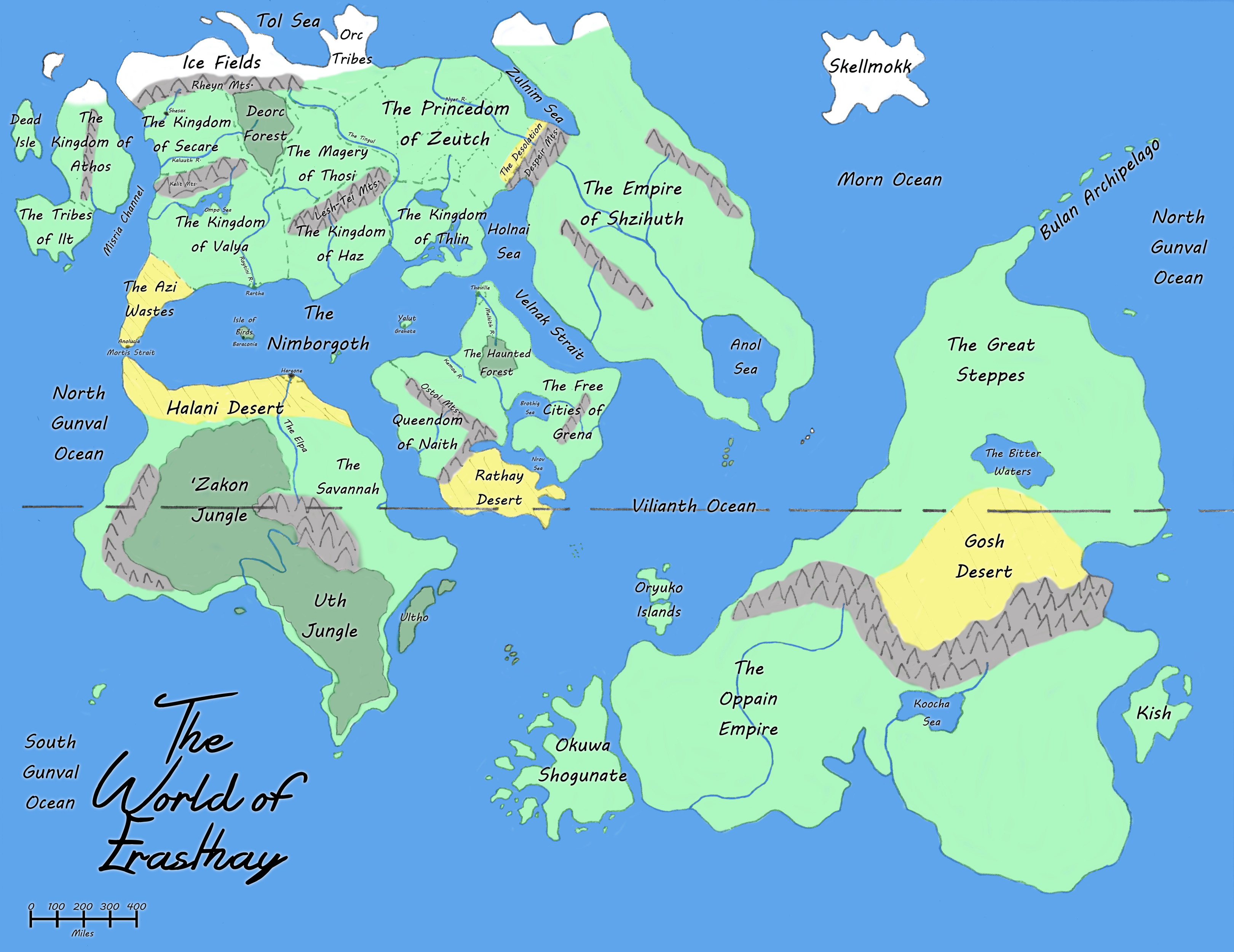 The Shattered High Kingdom of Hamiltan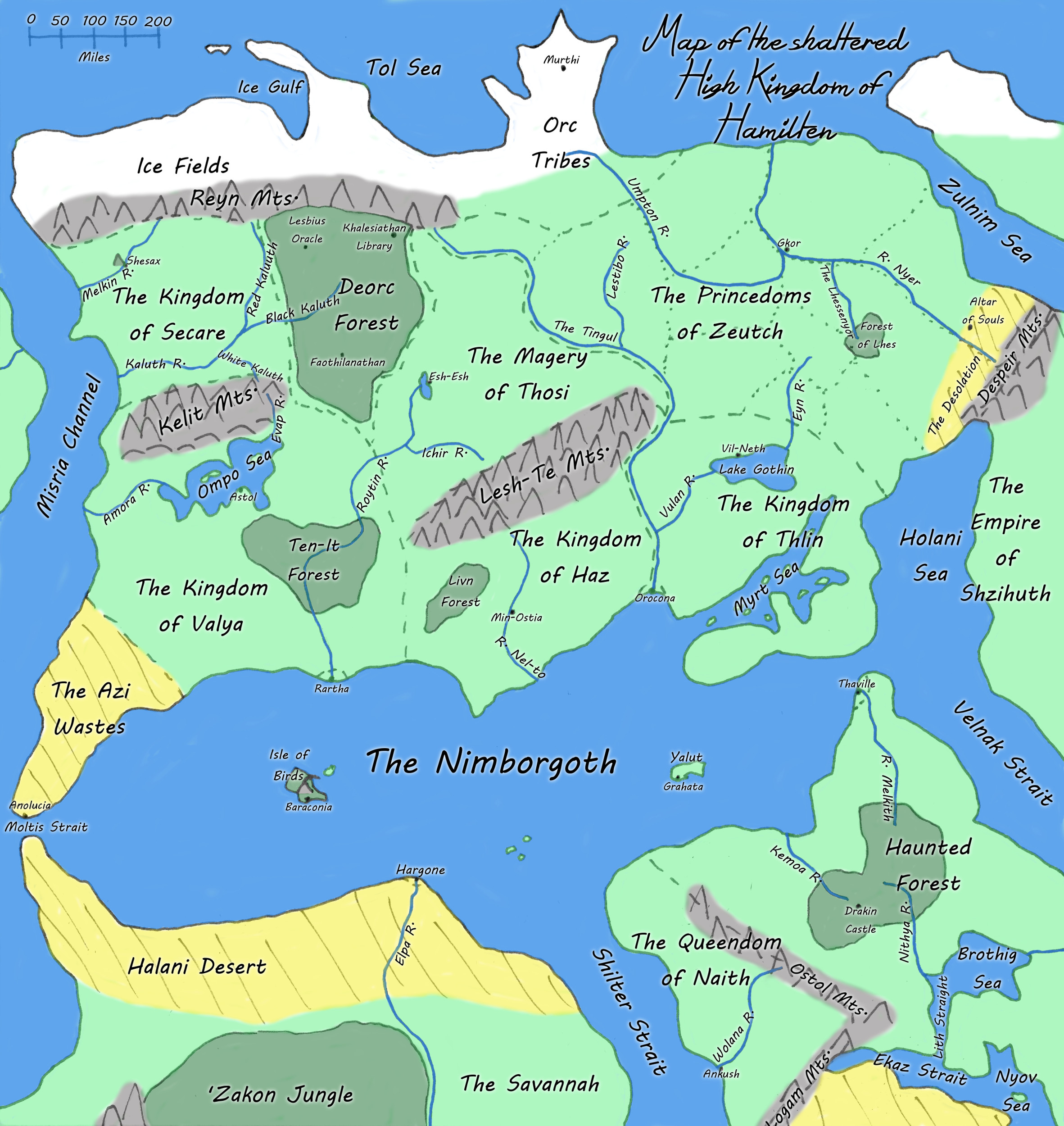 Map of the Kingdom of Secare and the Deorcarusi Federation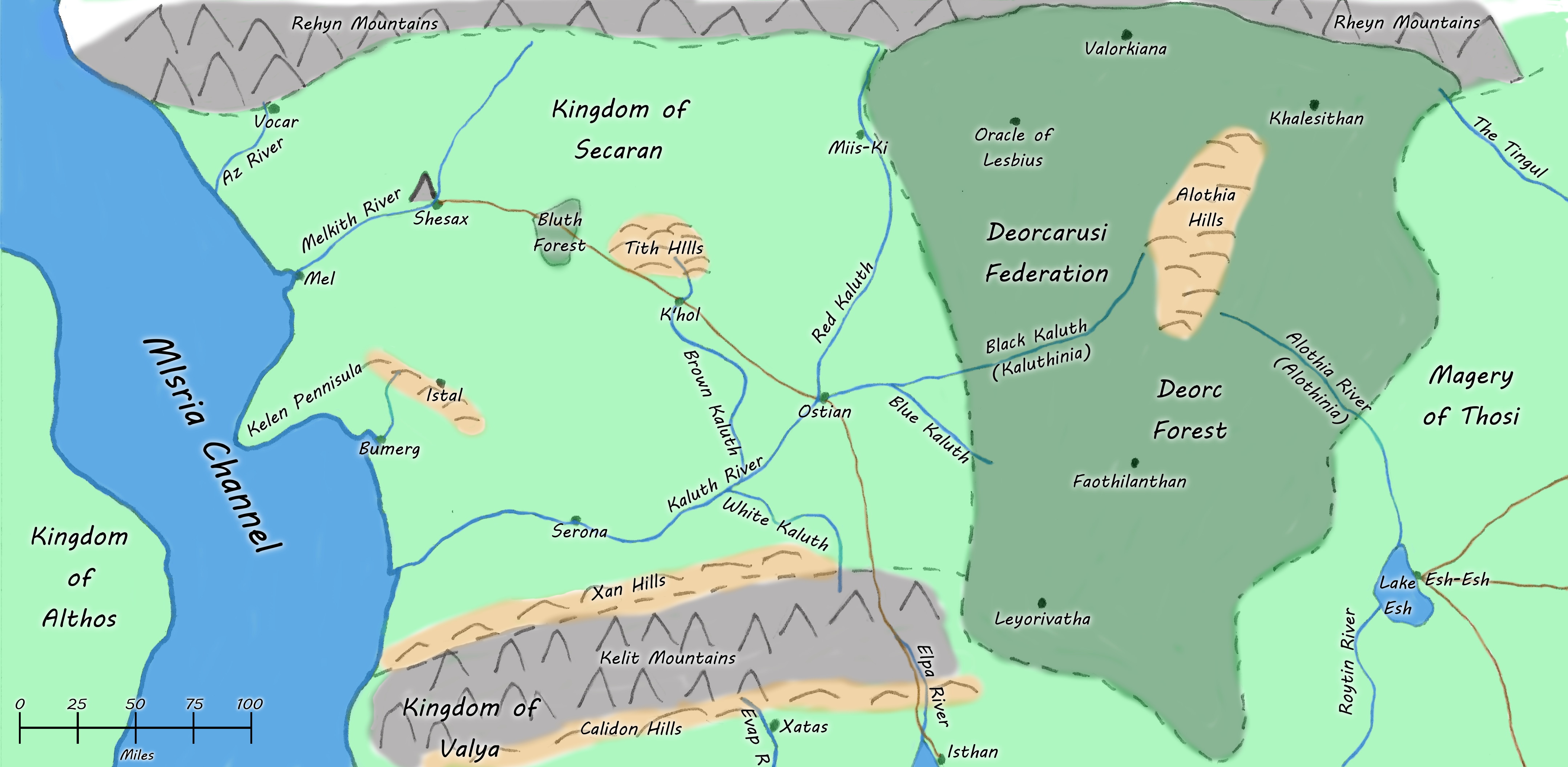 Map of the Magery of Thosi and the Tribes of Larg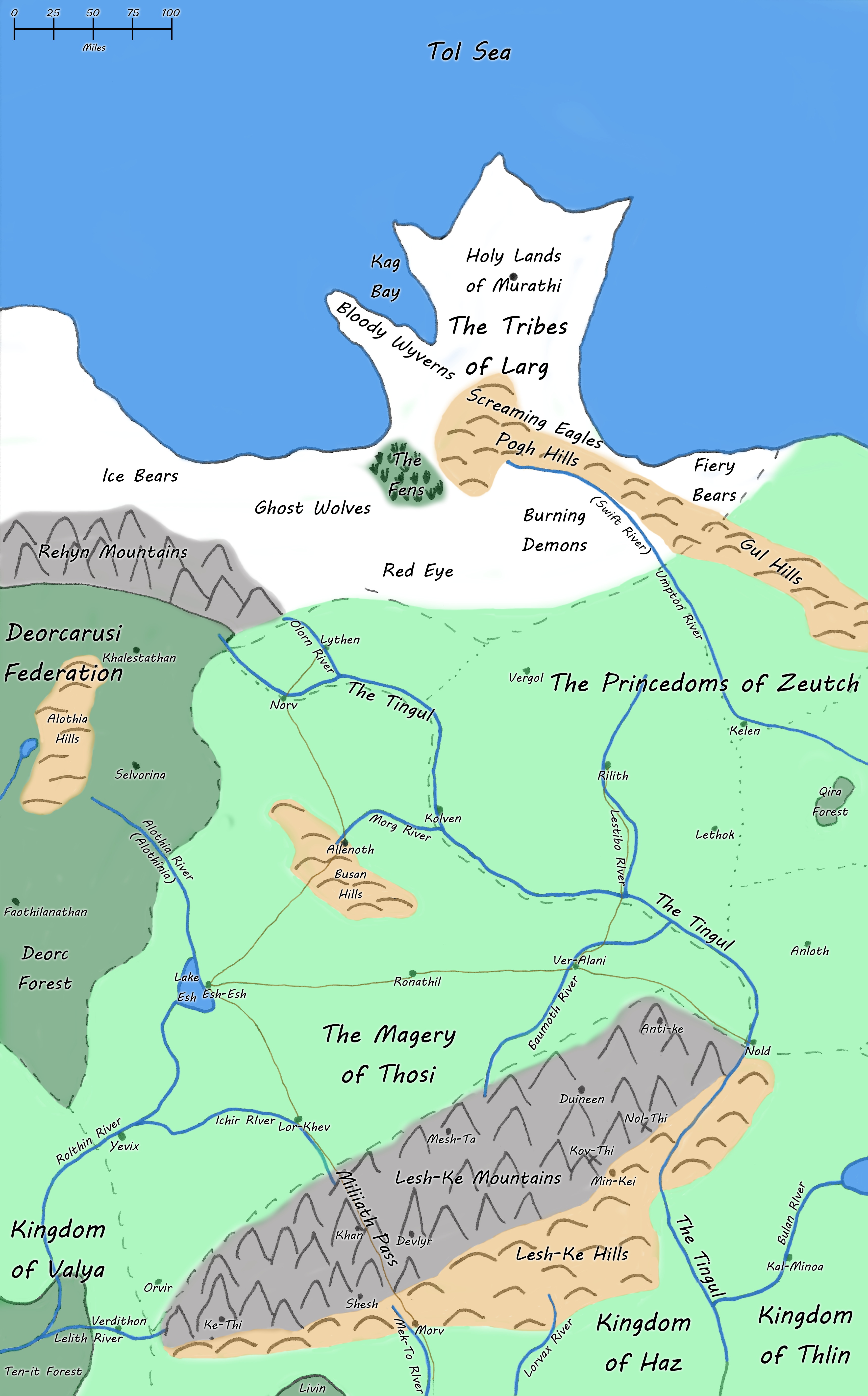 Map of the Kingdom of Haz and the Kingdom of Thlin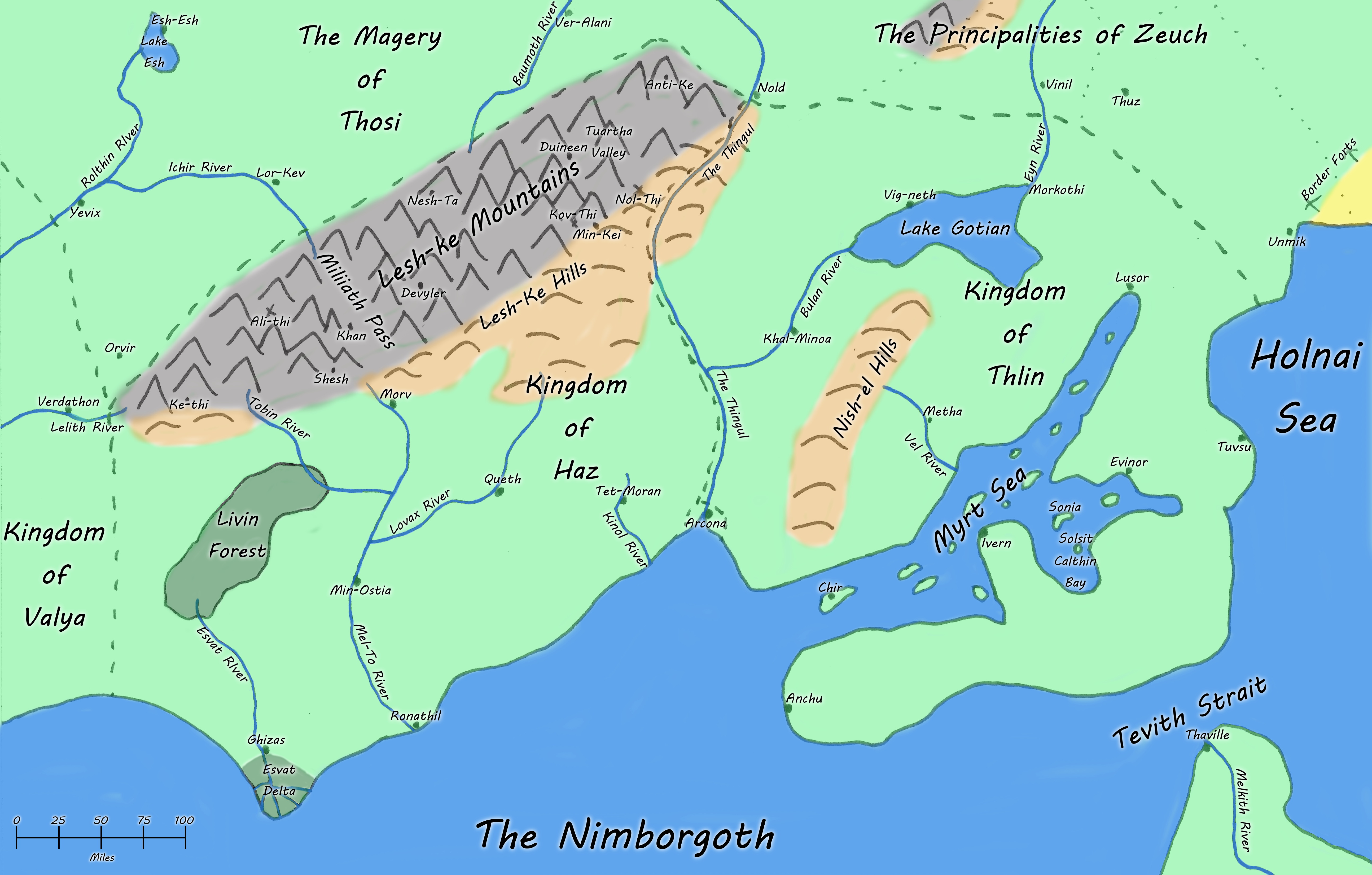 Map of the Kingdom of Althos and the Tribes of Ilt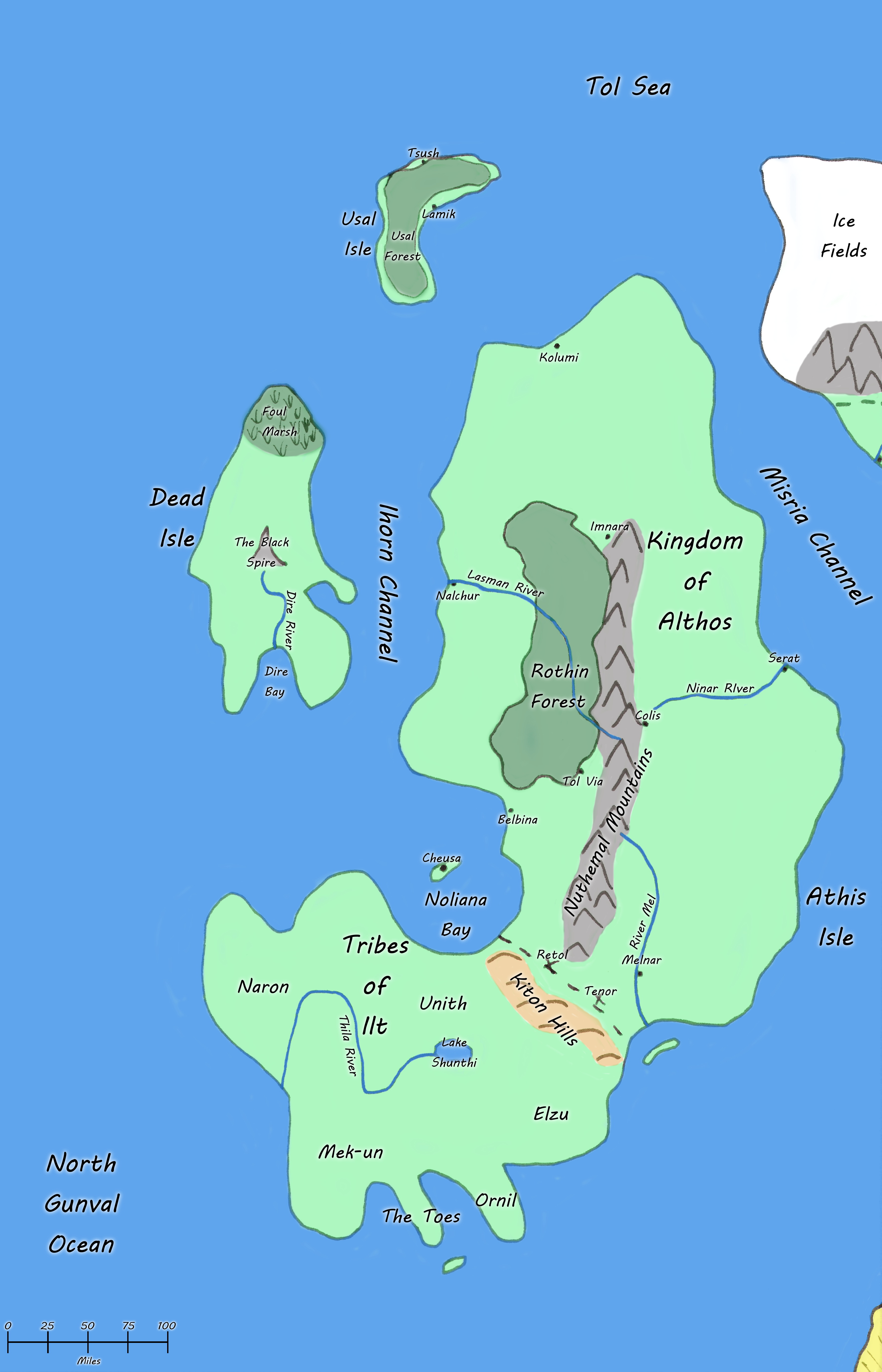 Map of The Kingdom of Valya and The Island of the Birds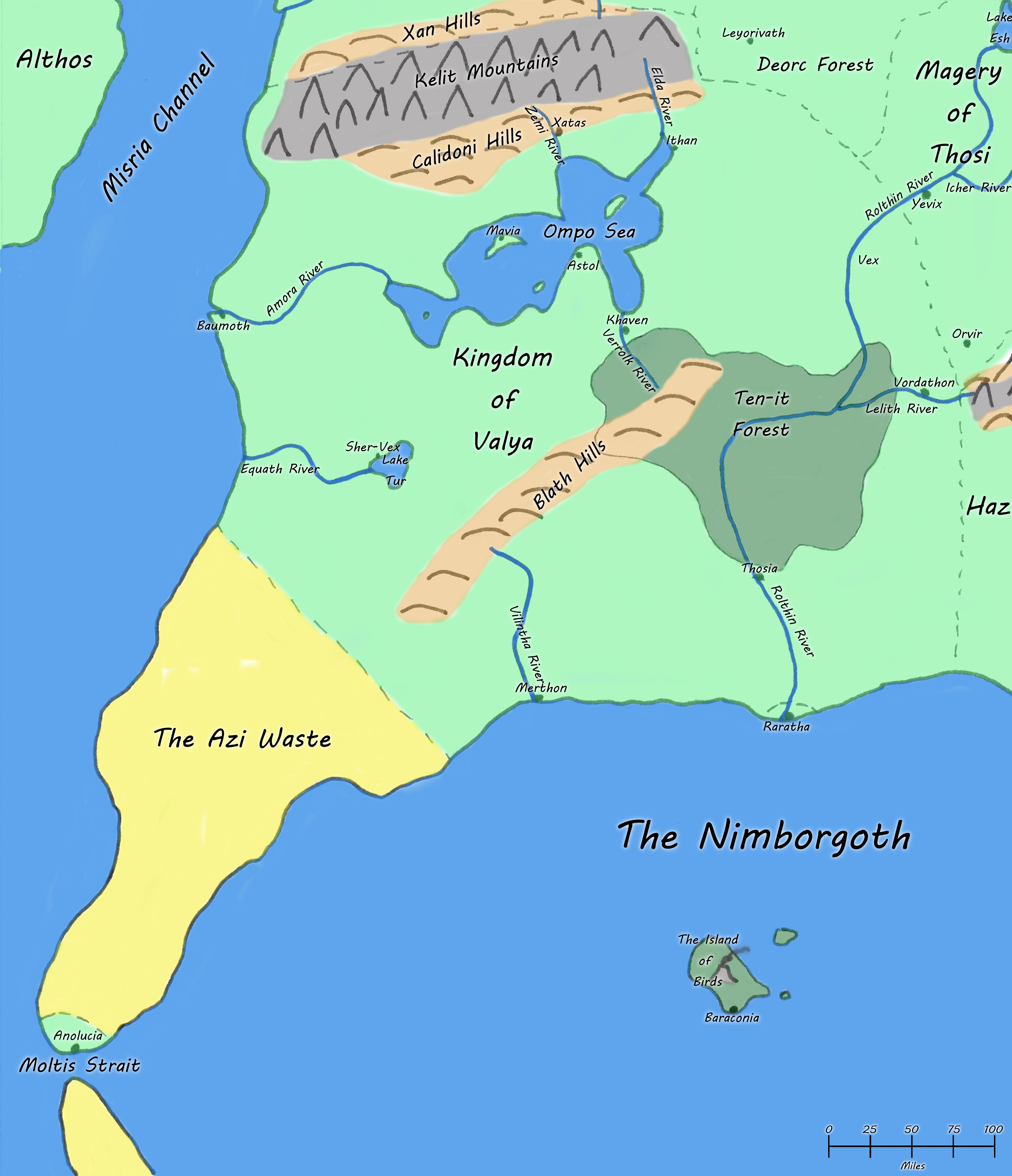 Map of the Halani Desert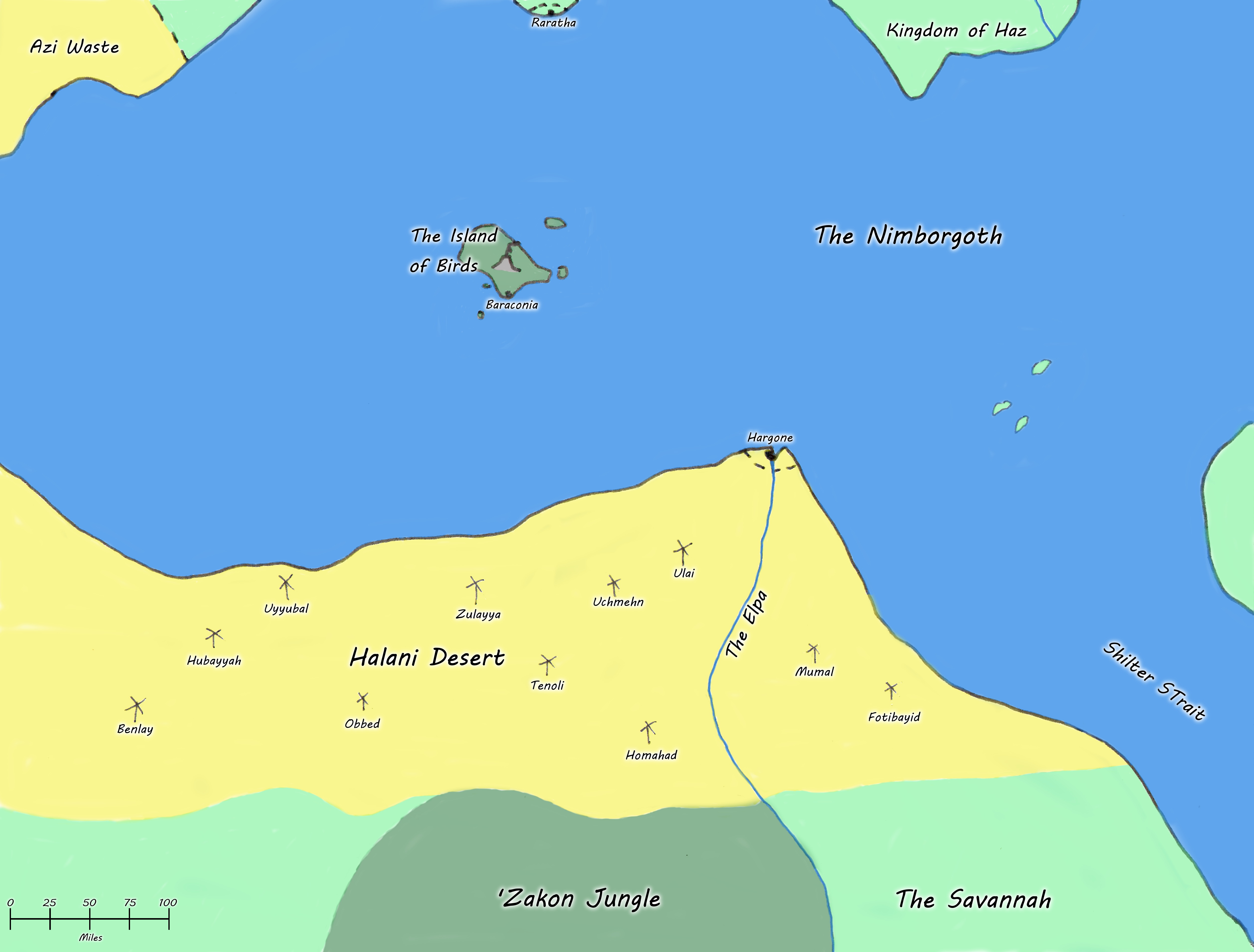 Map of the Haunted Forest and the Queendom of Naith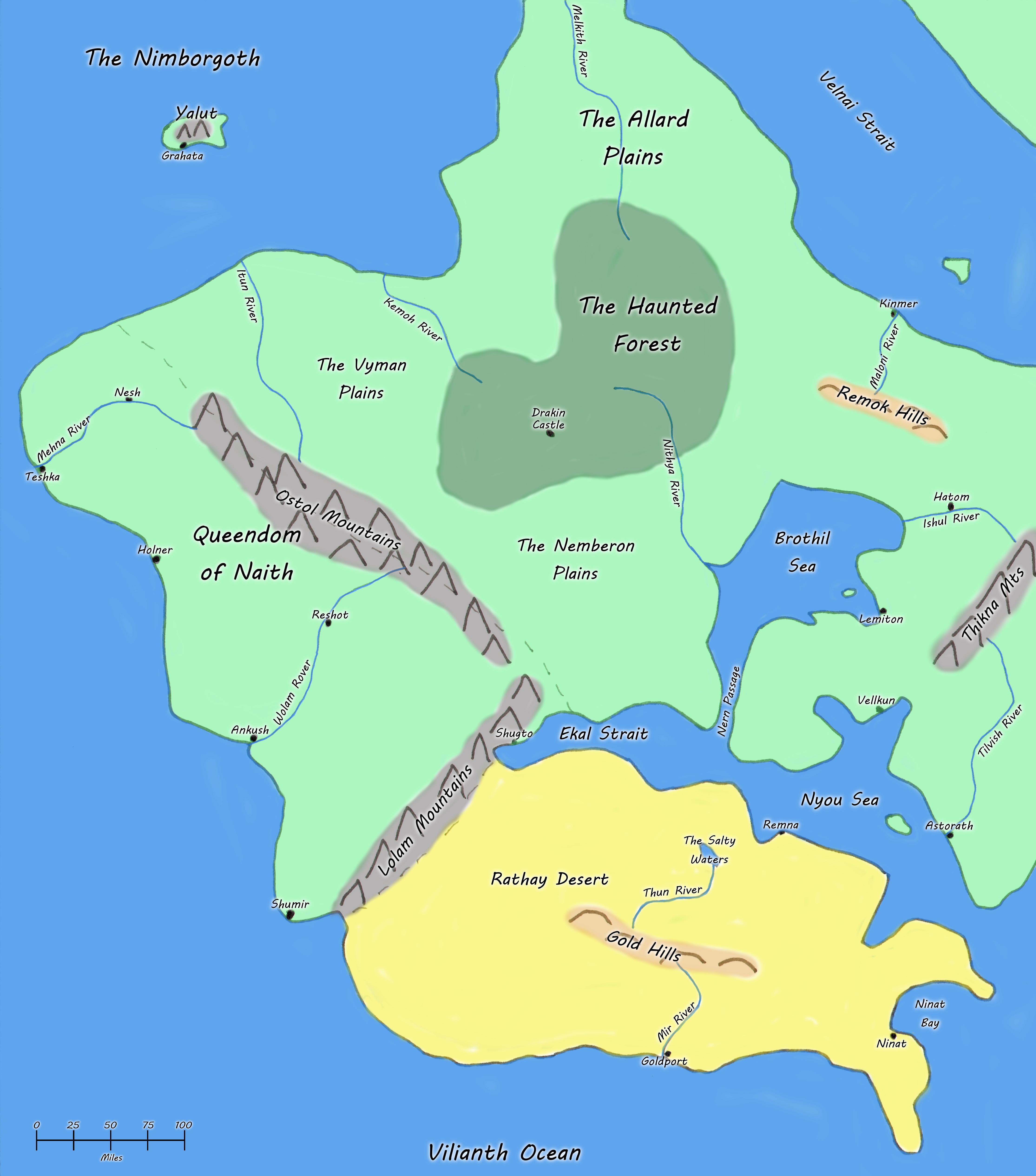 Map of The Princedoms of Zeutch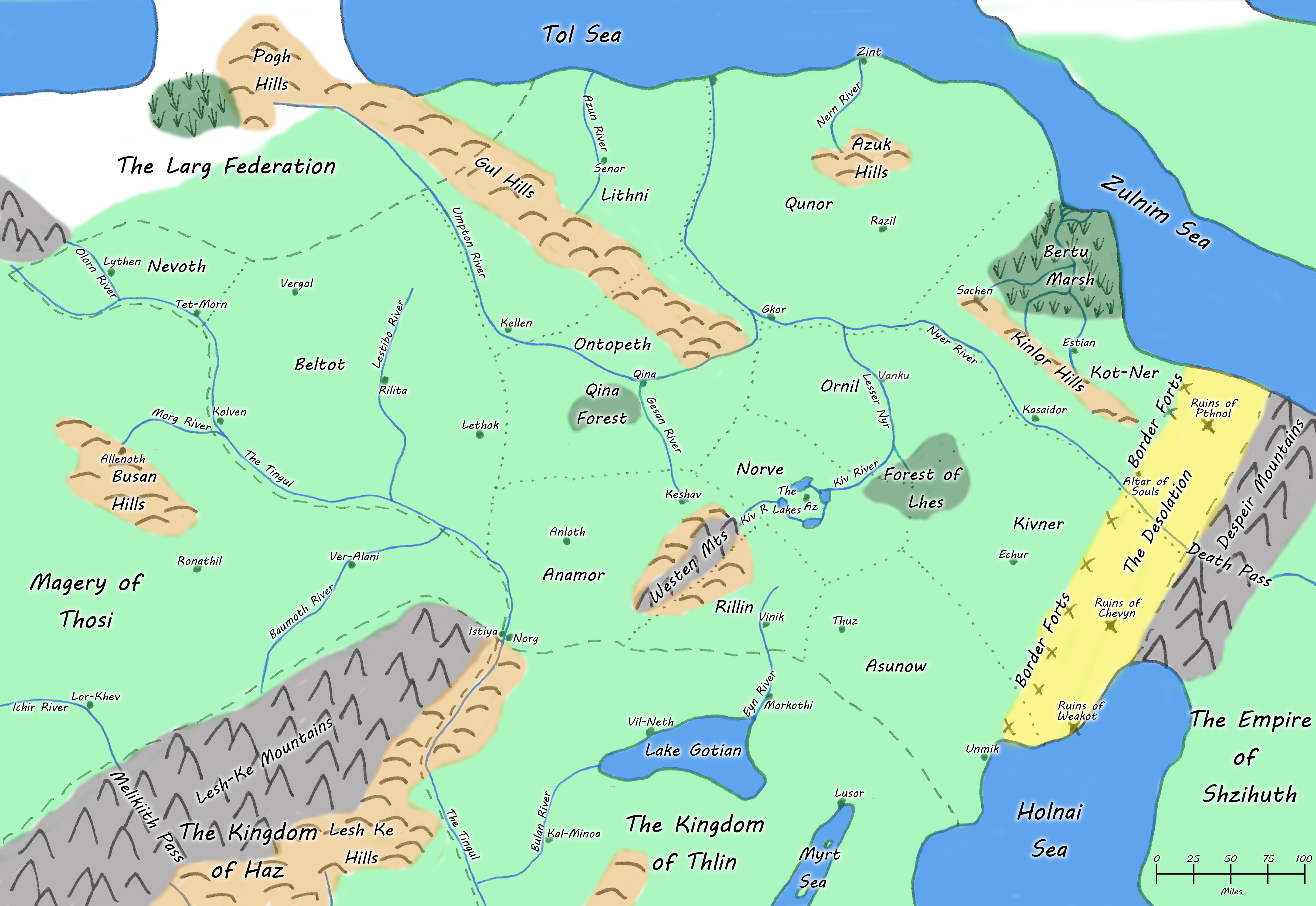 Map of The Strifelands of Zeutch (800 Years Ago)
Save