Wimpy Husband's Cuckolding Wish
Succubus Cafe-Cuckold 3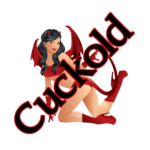 In the Lil Temptress Coffee Shop your darkest desires can come true. One sip of the naughty succubus's brew, and your dreams shall come true. Wimpy Husband's Billionaire Wish can be picked up for $2.99 on Amazon, Amazon UK, Amazon CA, Amazon AU, Amazon FR, and Amazon DE!
A husband wishes to see his wife taken hard by a Black man!
Jim has a secret wish to see his hot wife sleep with another man. He wants to see her getting taken hard by his new, Black boss. He can't get the idea out of his head.
When he visits the Lil Temptress coffee house, the sexy succubus makes all his dreams come true.
But will Jim enjoy watching his hot wife getting taken hard by a Black men? Will he enjoyed being cuckolded?
You have to read this hot erotica to find out!
Wimpy Husband's Cuckolding Wish is a 7200 word hot wife, cheating, cuckolding, voyeurism, wimp husband, oral, succubus, magic, interracial erotica that is not for the faint of heart.






by








by